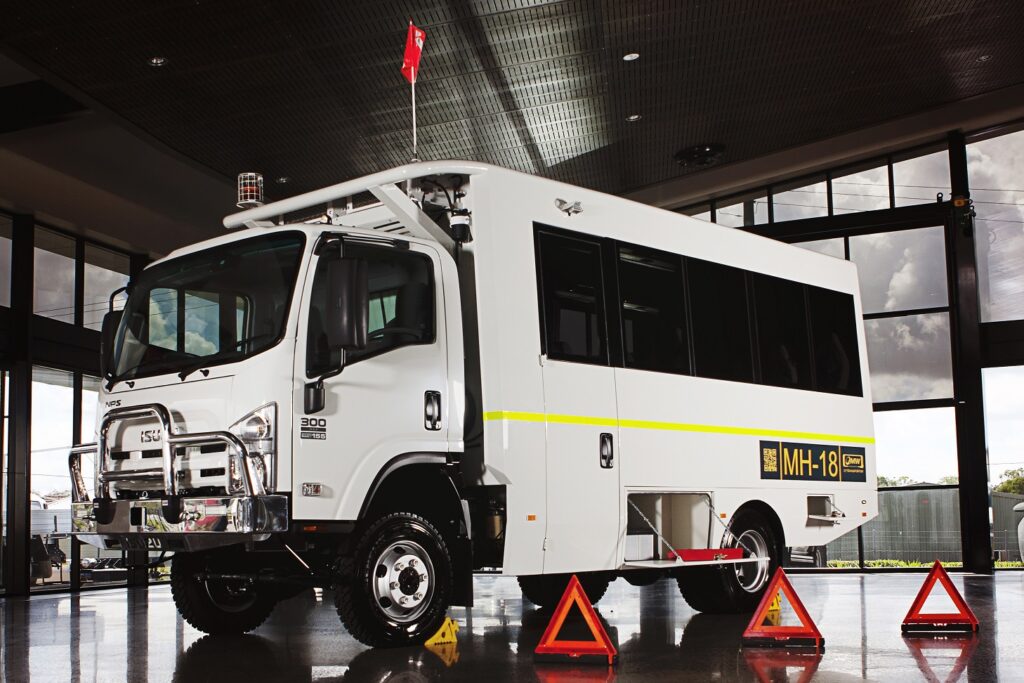 The Q~Transporter Series is an innovatively designed personnel carrier developed for the harsh environments of Australia. The Q~Transporter range raises the bar of safety, exudes innovation and assures reliability.
The Q~Transporter Series was developed, destructively tested and certified to ADR59/00 and ISO3471, and quality manufactured to ensure all occupants, including the drivers cab, are encapsulated in the most superior Roll Over Protective System ever developed for omnibus vehicles – a world's first.
The Q~Transporter is a power pack of innovatively designed features that makes it the premier performer in it's application. A range of configurations are available from mine spec bus, induction/ cribb fit outs to tourism – see catalogues below.