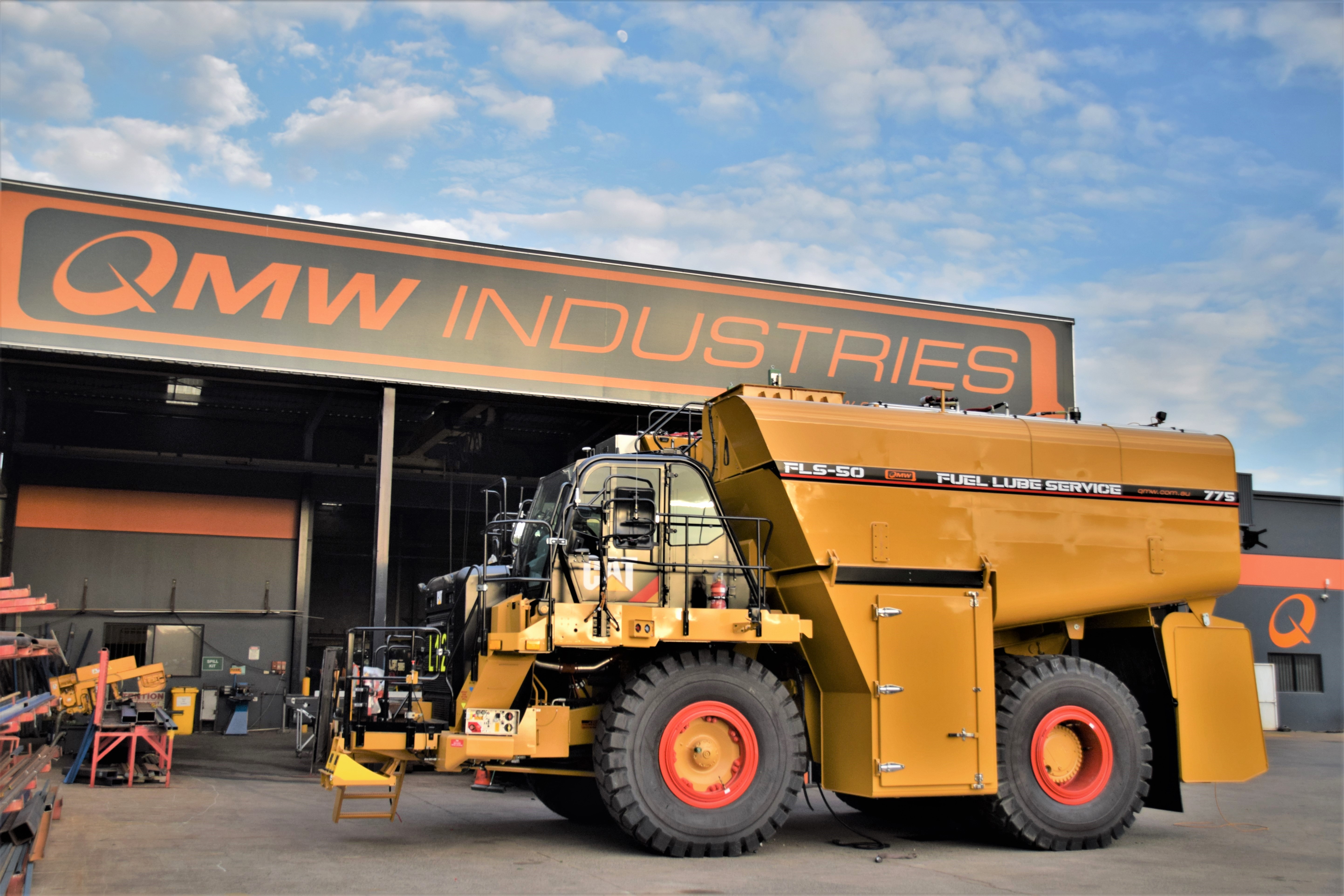 Our range of Fuel Lube Service (FLS) modules designed to fit a variety of makes and models of off-highway trucks and fabricated by our high-quality tradespeople for optimal efficiency and ease of use in line with our end-users requirements is the latest in QMW Industries range of off-highway modular Fuel Lube Service units.
Features and benefits:
Designed and manufactured to the highest quality
Best in class capacities
Complete superstructure design certified to AS2809, AS1692, AS4100, AS3990
A 2-pac polyurethane coating system
Ability to hoist body to allow access to chassis for serviceability
Drain points, ergonomic filtration layout with a central walkway
Modular design to allow for different fluid options
Custom design available
Integration of Fleet & Fuel management systems
Stainless steel Hydraulic tubing, fittings & fasteners
Multiple diesel fill options: 120 to 800 LPM
Grease; High volume, high-pressure release (remote controlled)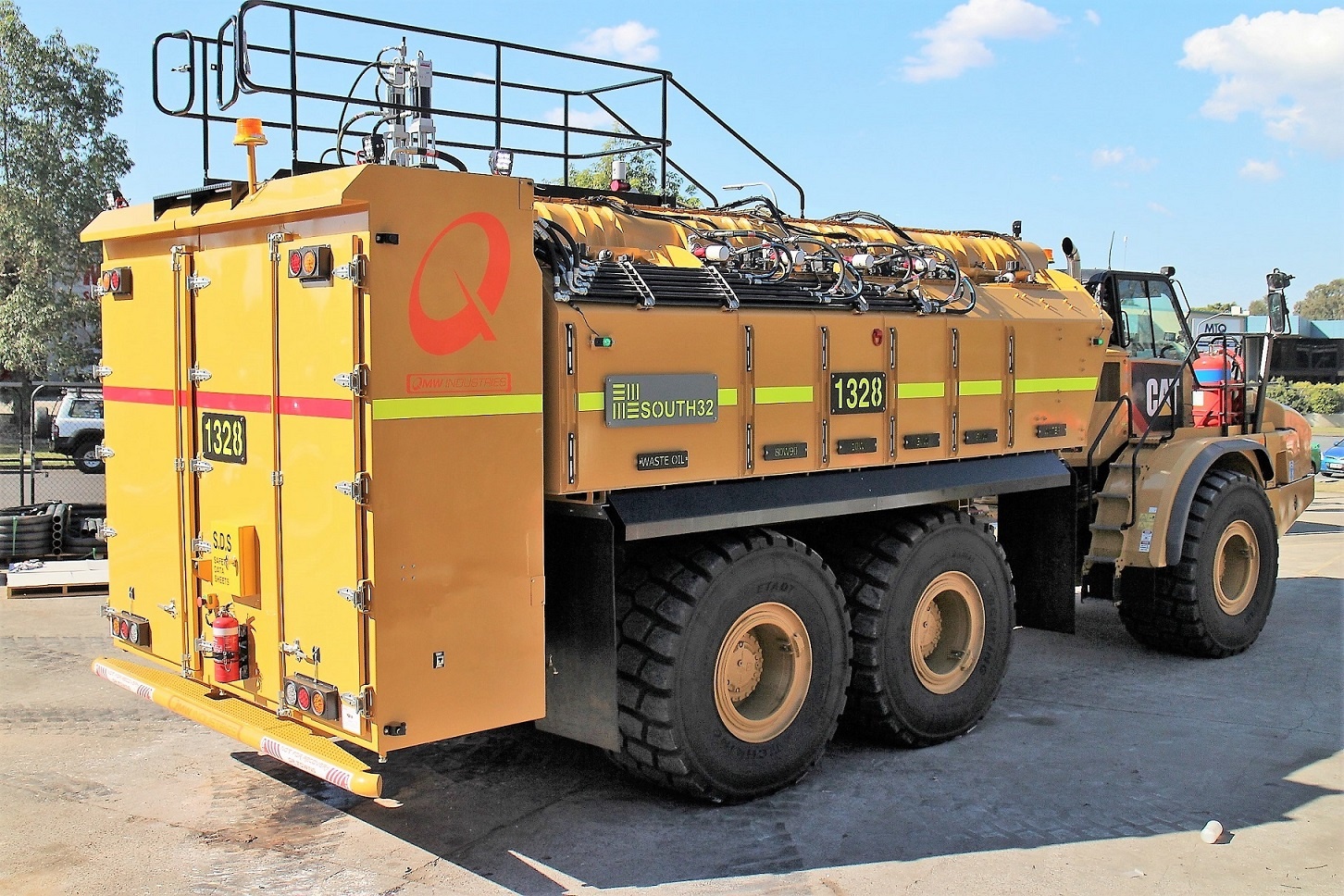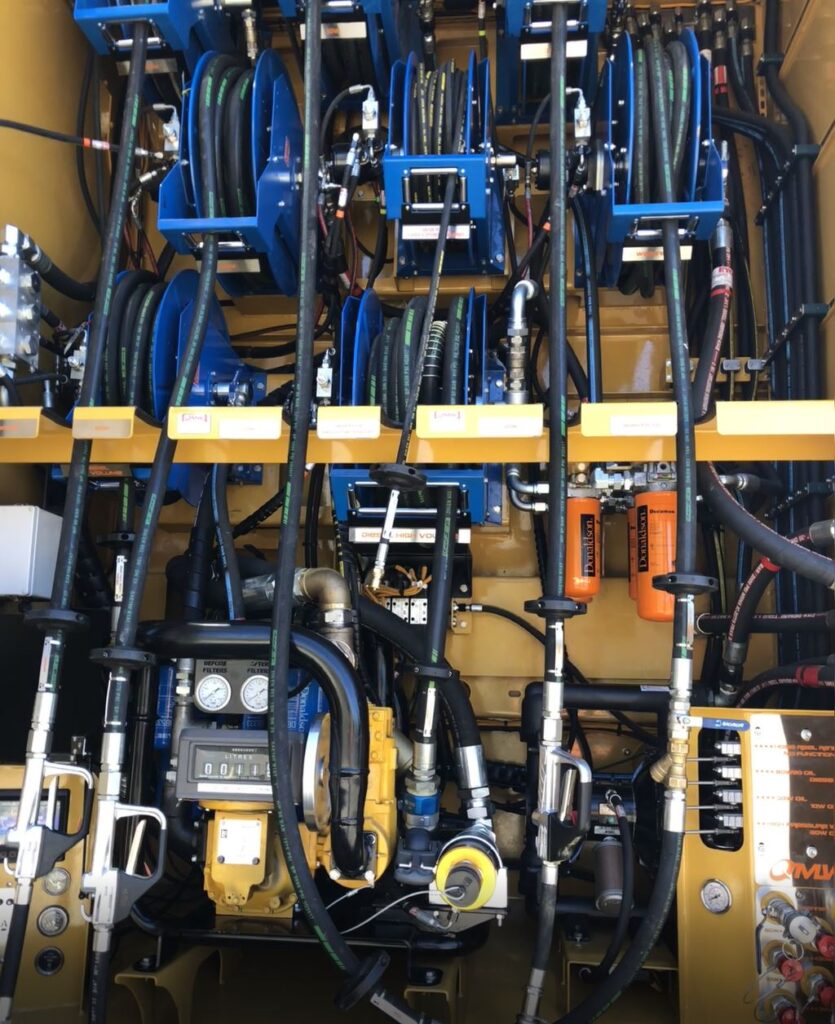 Hydraulics – Features & components:
Ability to operate multiple functions simultaneously- stand-alone or integrated into host unit hydraulics.
MDG41 compliant.
Remote control, hydraulic rewind hoses.
Hydraulic-driven screw compressor.
Banlaw Crankcase receivers fitted to all product tanks.
Fast fill shut off valves with electronic pressure release on product fill lines.
Quality Donaldson and Parker filtration systems.
Hydraulic-driven pressure washer with a lance.
Ryco hose and fittings completed with Croc Sleeves.
Push-button service oil sampling ports.
Electrics – Features & components:
Electronic level sensors & visual sight glass.
LED Lighting.
Deutcsh connectors with detector light.
Triple insulated "Plug & Play" wiring harness.
Electrical enclosures rated to IP67.