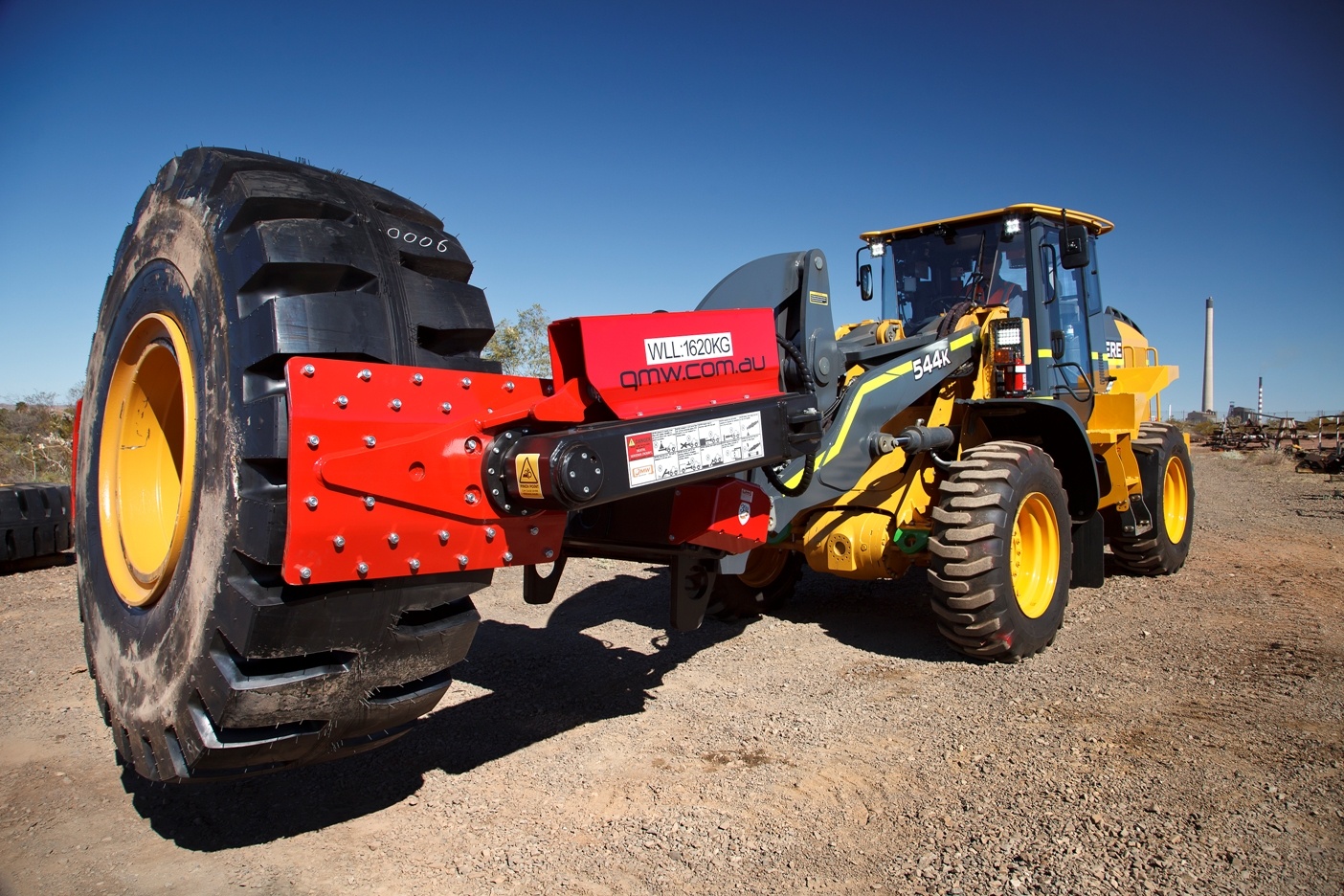 SMALL TUNNEL? BIG LOADER
Small tunnel, Big Loader? QMW will re-engineer a machine that is fit for purpose!
QMW has successfully performed a full turn key build for Hitachi & Glencore Xstrata, in converting a John Deere 544k Wheeled Loader/ Integrated Tool Carrier, into a Low Profile mutli-function Tyre Handler for Mount Isa Mines.
Due to the varied height restrictions underground, the request was made for an OEM to supply Glencore with a Integrated Tool Carrier with an overall height of less than 2800mm for their underground operations at Mount Isa Mines.
The clever ingenuity of the experienced QMW Engineering and cab building team, achieved the result of altered height, whilst maintaining sound ergonomics, and FOPS certification.
QMW were then faced with the challenge of converting the wheeled loader, into a certified Pick and Carry Crane/ Tyre Handler as per AS 1418.10, a difficult task considering the 200% overload requirements during stability and function testing. As the machined was altered from a standard configuration including; low profile wheels, low profile cab, engineered counterweight due to the desired rated capacity and all the other strict requirements for Mount Isa Mines, QMW were required to undertake engineering analysis and stability testing in accordance with (AS) and (ISO) standards.
QMW engineered electrical and hydraulic restrictions on the machine so that when the tyre handler is connected and in use, safety features and restrictions are activated such as ground speed limiting, overload sensors, inclination devices and much more, which give full compliance and certification to AS1418.10
QMW has been heavily involved on past builds of a similar nature with Mount Isa Mines, and the team at QMW is very proud of this latest supply to their valued client Glencore.
The team at QMW can cater for client specific requirements in underground mining and construction applications and develop a fit for purpose solution.
Contact QMW about machine modifications, Tyre Handlers or certified cabin modifications today!